What´s new at "Regincós" ?.
Next projects and latest news..., celebrity stylists working with our brushes ... or for whom we are designing something new. Follow our News and see what's going on "Regincós"!.
Solidarity brush against the breast cancer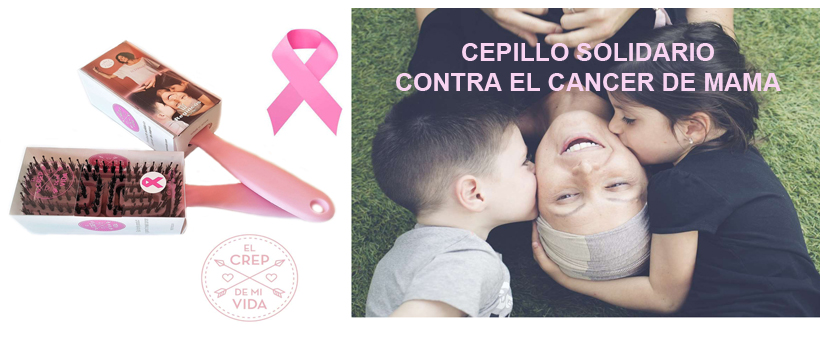 THAT´S THE HISTORY OF THIS BRUSH.
On a November afternoon and after eating a chocolate crepe, Vanessa Nueda was diagnosed with breast cancer. From the first moment she decided to talk openly about her experience with this disease in her blog www.elcrepdemivida.com also in the social networks.
Today Vanessa gives talks about overcoming cancer, has written a children's tale: "The Adventures of Cancer", which explains the disease seen through the eyes of a child, and inspired by the way Vanessa and her husband explained to the children this new situation. Fighting always promotes activities aimed at improvements in the ICO of Girona / Spain (Catalan Institute of Oncology) and the Institute of biomedical research in Girona.

This brush made specially by Regincós is part of a new project in the fight against breast cancer, and all profits from the sales will be donated to Vanessa's projects.